SEO Services
SEO stands for "search engine optimization." In plain English, is your website coming up when people search for what your business does? A site can be optimized for your keywords so you rank higher on Google and Bing. Optimizing your site and combining with search advertising means your customers find you.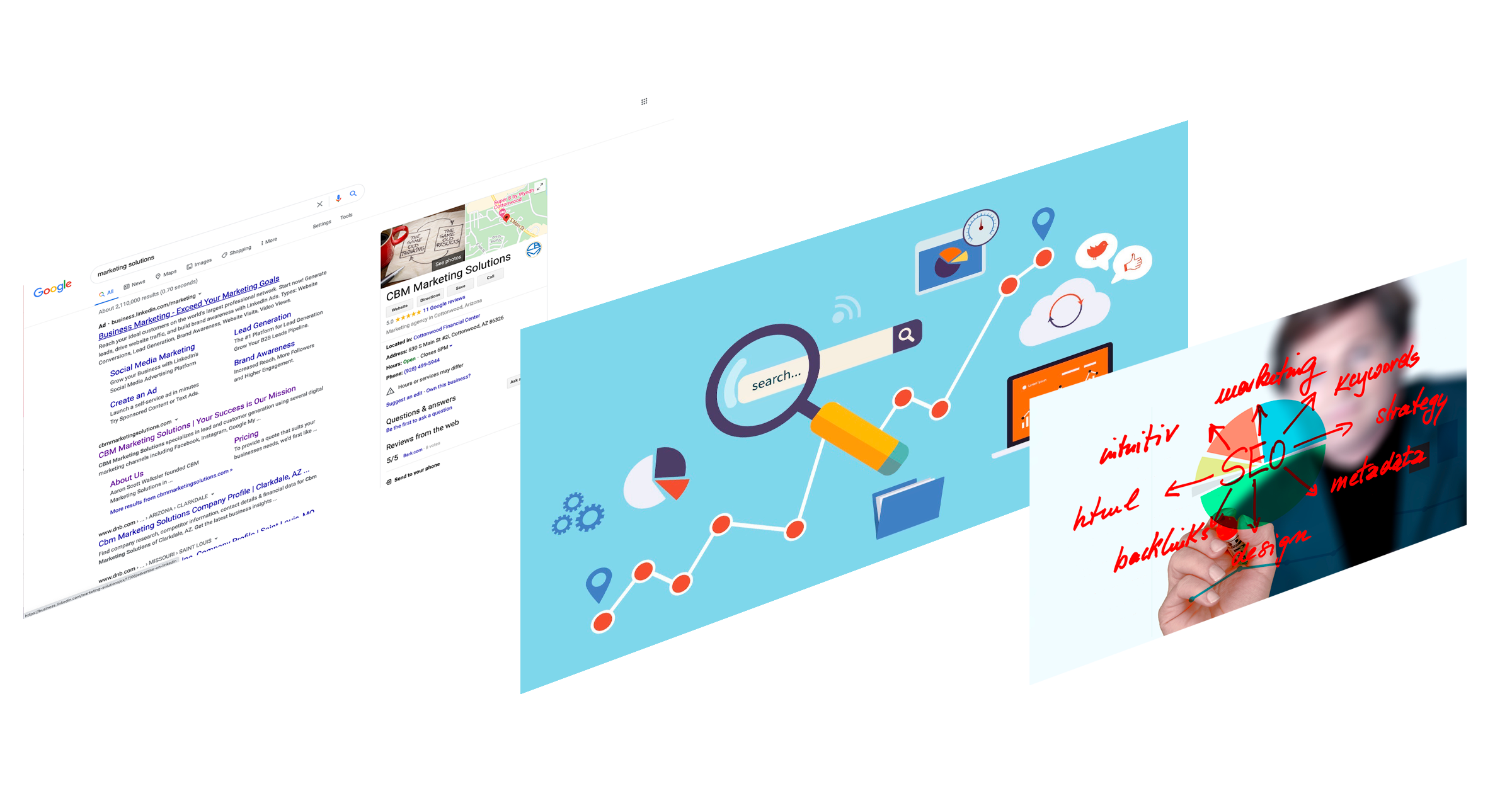 The Power of Keywords
Keywords are the words and terms people are using to search related to your business. Do you know your business's keywords? You can choose your keywords based on what people are actually searching for, using keyword generators that show you how many people are searching for those terms. From there, we can make sure those terms are featured prominently on your site.