CBM Marketing Solutions
Marketing That Works
CBM Marketing Solutions specializes digital marketing, lead generation and conversion optimization using a variety of social and digital advertising channels and tools including Facebook, Instagram, Google My Business, Google Ads, Facebook Ads, Pinterest, Youtube, Google Analytics, Data Studio and more.  Our goal is to provide our clients with an advantage over their competitors using a suite of the most effective digital marketing tools available today.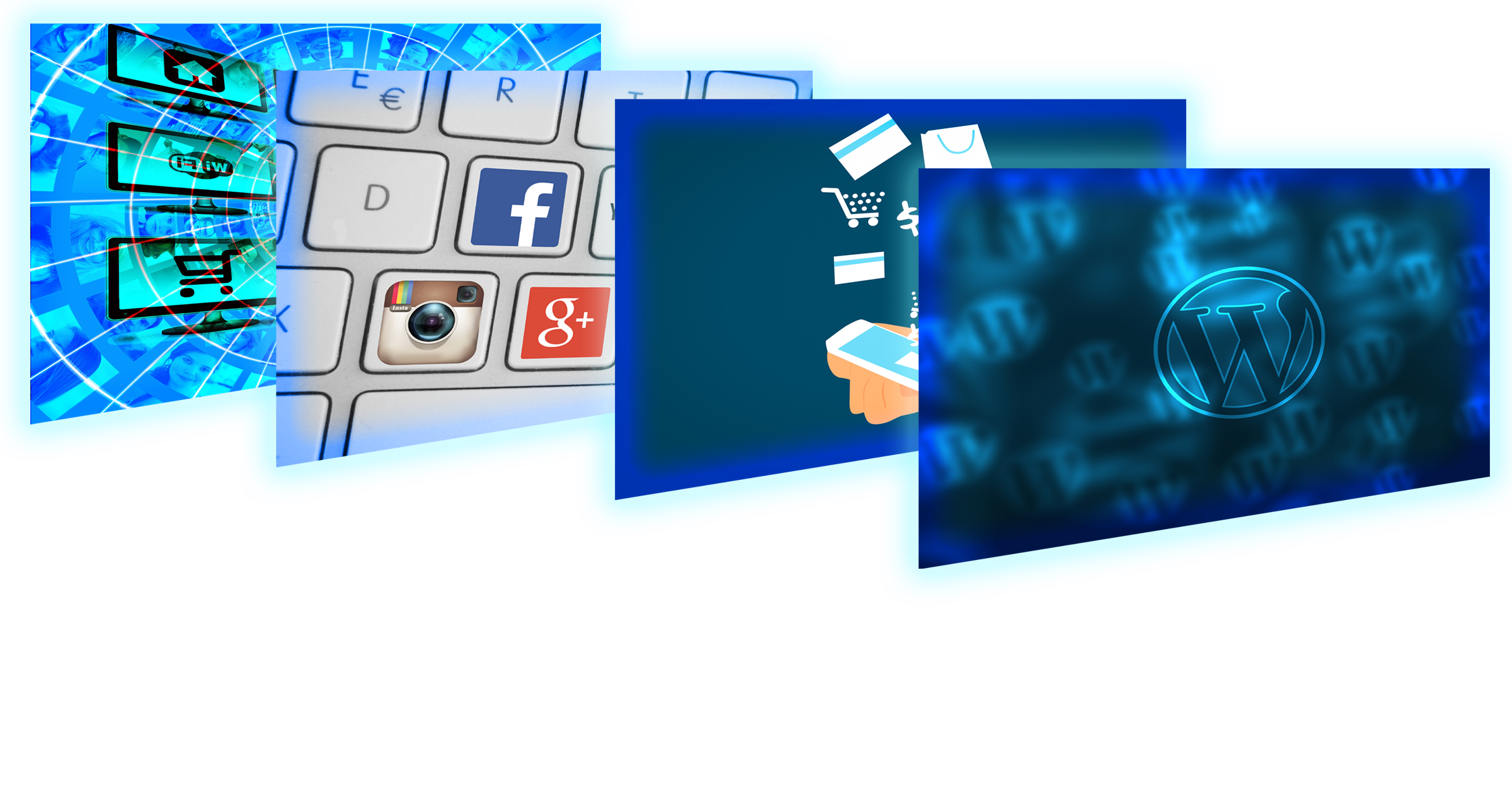 Social Media
Social media is the number one way to connect to your customers and potential customers.
Facebook
Facebook is the largest social media platform on the planet. It is one of the best ways to connect with your customers and potential customers.
Google My Business
Optimization of these profiles are often the difference of a successful business and a very successful business.  CBM Marketing Solutions will provide profile optimization, image uploads, and post creation on Google My Business and respond to reviews on all platforms.
Content
CBM Marketing Solutions will obtain creative assets (images and/or videos) from (business name).  Images are sized and branded with their respective logos for optimal engagement and brand recognition. 

Online Advertising
We follow the data to help effectively target your message to the right people, growing your customer base.
Facebook Ads
Each month, a new campaign is created that matches the goals, specials or promotions that were laid out during the previous strategy meeting.  Specific locations, demographics, interest groups, previous website visitors and desired customer lists (if available) are targeted with relevant ads.
Google Ads
Each month, a new campaign is created that matches the goals, specials or promotions that were laid out during the previous strategy meeting.  Dynamic Search Ads, retargeting ads and geofencing are some of the strategies that we'll be using.   By creating dynamic search ads, we ensure that (business name) is visible to customers that matter the most, and that the creative and text variations that are most effective, are being delivered.  We'll suggest a monthly ad budget and charge a flat rate to administer the ads. 
Retargeting
We use Facebook Pixel and Google Retargeting to create campaigns to retarget people who have already visited your website. We are also able to create Look-Alike Audiences based on the demographics of your customers to find more like them.

Email Marketing
Your existing customer list can be used to tactfully share promotions, news and special offers, as well as showing customer appreciation. 
Email Campaigns
Email Marketing has proved to be profitable with countless businesses and industries around the world and with thoughtful objective driven messages, you can capitalize on this simple method of communication.  We take the responsibility creating and delivering a monthly or seasonal special that's developed by you prior to or during our strategy meeting
Articles & Press Releases
CBM will work with you to make sure your local news and media outlets know about all the exciting things going on at your business.

Web Design
A modern website taking advantage of all the new tools available as well as being optimized for mobile screens and search engines is key to growing your business.
SEO
Search Engine Optimization (SEO) means that when people are searching for what your business does, they find you. The closer to the top of the page you are in the search results, the more clicks you'll get. 
Google Analytics
Data drives all the decisions we make. Data ensures we do what's right for your business. Google Analytics provides us the information about who your customers are and where to find more.
Online Advertising
Warehouse Ultimate Gym
Every month, we currate the Google keywords and create custom ads to hone in on the right message for the right audience to help Warehouse Ultimate Gym grow their membership. We follow the data to make sure the ads are effective, making sure we microtarget correctly.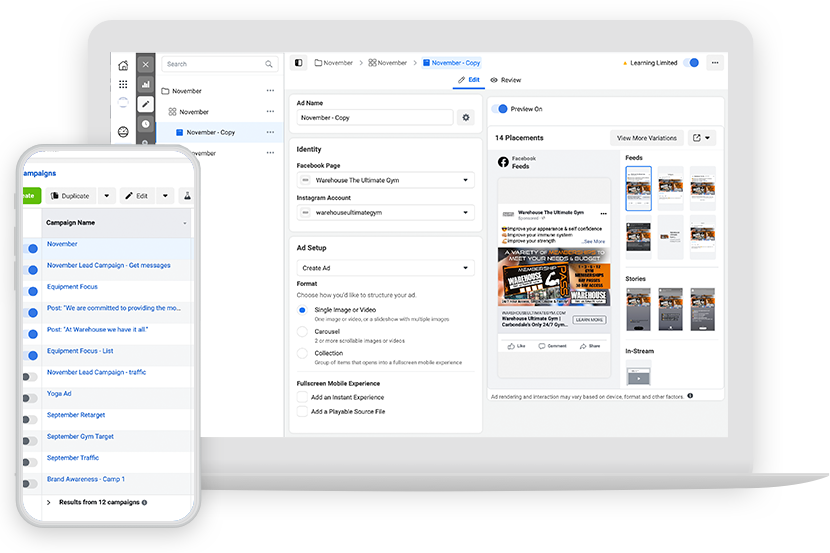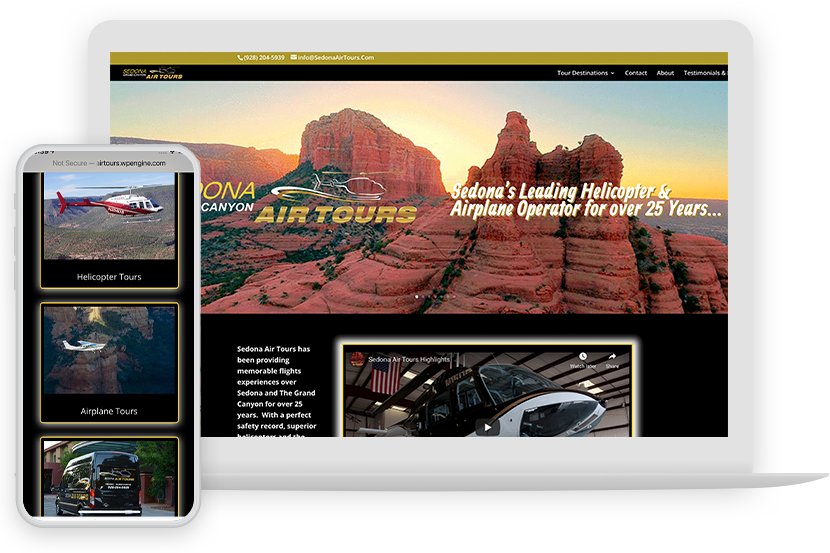 Website Development & Targeted Paid Advertising
Sedona Air Tours
In 2019, we began targeting people who are visiting Sedona, Arizona and looking for exciting excursions.  Over time, we analyzed the campaigns and found an engaged audience looking to see Sedona from a new perspective.
We helped them update their site, modernizing it to work better on mobile and integrating with their booking platform.
Hello! I'm Aaron, founder of CBM.
I founded CBM Marketing Solutions in 2018 with the vision of providing business owners and managers a hassle-free, streamlined digital marketing solution that drives equitable results.  
Professional digital advertising placement, conversion optimization, lead generation and social media management are just a few of the services that we offer.  Get in touch with us to get a free proposal that outlines a clear path to getting new customers in the digital marketing place.