Web Design
Is your website mobile-friendly and responsive? Is it search engine optmized? Does it have forms and automations to help add contacts to your email list for further marketing? Do you have landing pages for your marketing efforts?
If you answered "no" to any of those questions, then you don't have a modern website and you're losing money.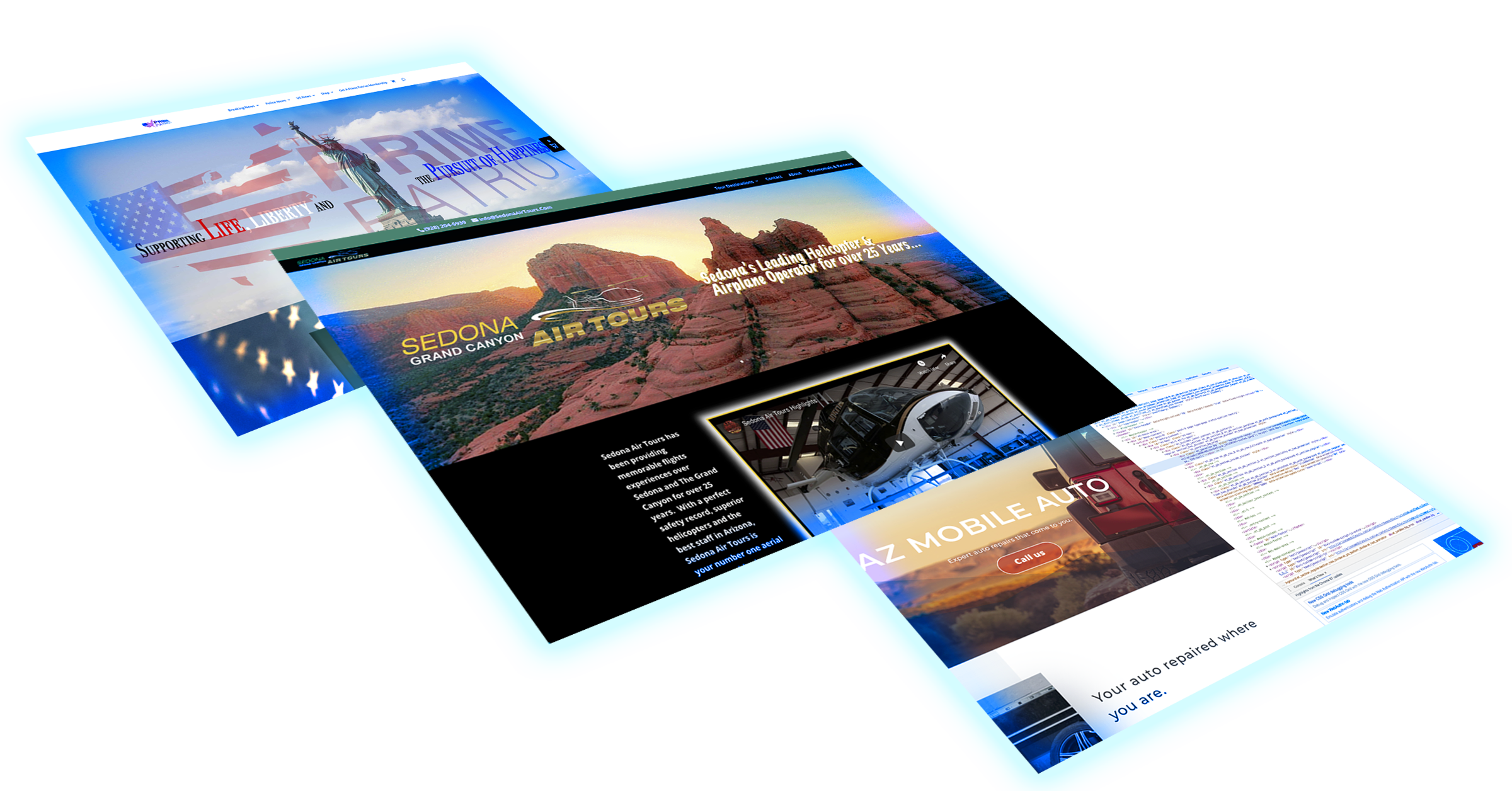 SEO Services
SEO stands for "search engine optimization." In plain English, is your website coming up when people search for what your business does? A site can be optimized for your keywords so you rank higher on Google and Bing. Optimizing your site and combining with search advertising means your customers find you.
Keywords
Keywords are the terms that are essential to people looking for your business highlighted by search engines. We'll do the research to come up with the best list of search terms and keywords for your business and create content on your site focusing on them to rank your site higher than ever in searches.

Google Analytics
Who visits your site? How did they get there? What do they do on your site? The best way to find the answer to these questions, and more, is Google Analytics. Our team will set up Google Analytics for your site and start monitoring the data. When combined with Google and Facebook ads, we can begin micro-targeting your best prospects, as well as retarget them to help you close that sale. 
Monthly Reports
Every CBM client gets a tailored dashboard with a monthly report so you can see not only the data for your site, but also the impact your marketing spend is having. 
Sedona Air Tours
Sedona Air Tours needed a new site that not only needed to look modern, but also could take advantage of search engine optimization, responsive design, and also needed to be able to have their customers book and pay for for their tours on the site. 
Our team was able to deliver on a website that not only looks good, but also has the functionality they need and converts on leads.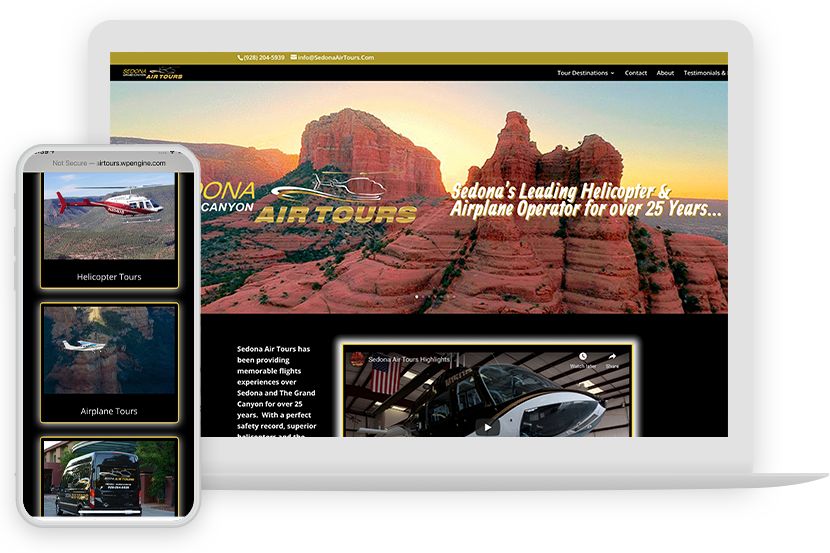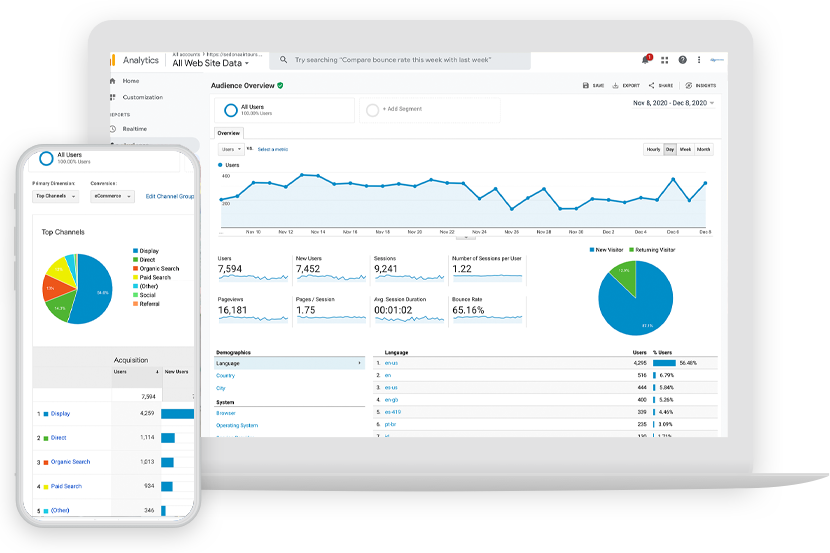 Data Driven Decisions
CBM's team watches your analytics and continually uses the data to help us further hone your ads and website to not just be the best experience for your customers, but also to make sure you are getting the maximum coversions out of your site.